One Piece, the epic manga and anime series created by Eiichiro Oda, has captivated fans around the world with its rich storytelling and diverse cast of characters. As the Straw Hat Pirates embark on their grand adventure, they encounter countless treasures, mysteries, and powerful artifacts. Among these treasures are the incredible One Piece toys that bring the characters and their world to life. In this blog post, we will delve into the world of One Piece toys, exploring some of the best collectibles that every fan should have in their collection.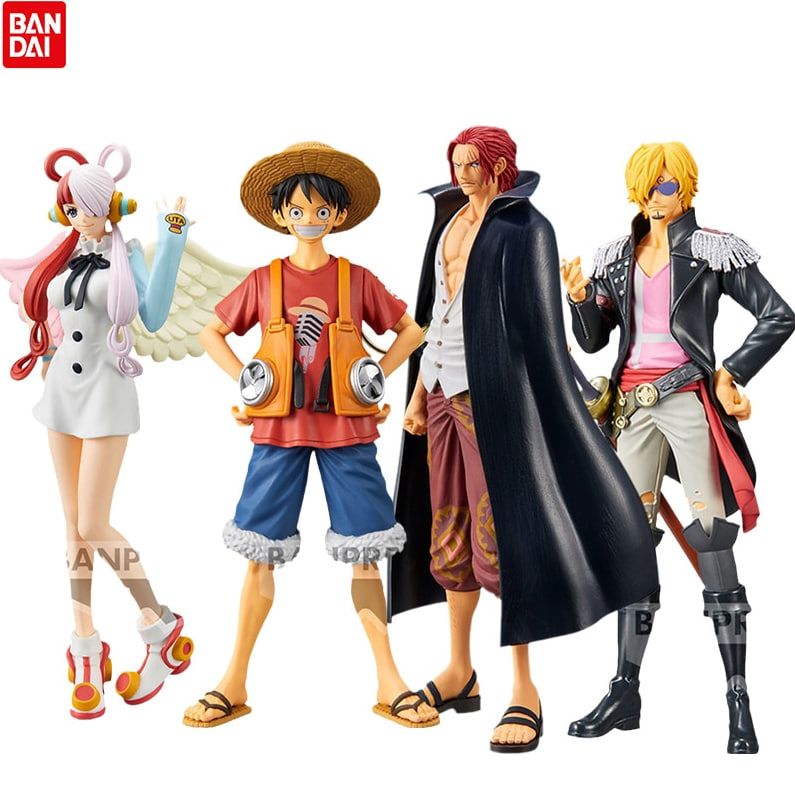 Bandai Tamashii Nations FiguartsZERO:
Bandai Tamashii Nations FiguartsZERO line offers meticulously crafted and highly detailed One Piece figures that capture the essence of each character. From Monkey D. Luffy's iconic Gum-Gum Pistol to Portgas D. Ace's fiery attacks, these figures showcase the dynamic and action-packed moments from the series. With their vibrant colors and lifelike poses, FiguartsZERO figures are a must-have for any One Piece enthusiast.
MegaHouse Portrait.Of.Pirates (P.O.P) Series:
The MegaHouse Portrait.Of.Pirates (P.O.P) series is a treasure trove for collectors seeking premium One Piece statues. These high-quality figures boast incredible craftsmanship and attention to detail. From the delicate facial expressions to the intricate clothing designs, each P.O.P figure captures the unique personalities of the characters. Whether it's the stoic Roronoa Zoro or the elegant Nico Robin, the P.O.P series brings the One Piece crew to life in stunning fashion.
Banpresto World Figure Colosseum (BWFC) Figures:
Banpresto's World Figure Colosseum (BWFC) series celebrates the creativity and talent of One Piece fans and artists. This annual competition invites artists to submit their own unique interpretations of One Piece characters, which are then transformed into beautiful and affordable figures. The BWFC figures feature a wide range of artistic styles, allowing fans to explore different interpretations of their favorite characters while supporting talented artists.
Funko POP! Vinyl Figures:
Funko POP! Vinyl figures are known for their distinctive big-headed design and collectible appeal. The One Piece line of Funko POP! figures includes a wide variety of characters, from the Straw Hat Pirates to the powerful Shichibukai. These adorable figures add a touch of fun and whimsy to any collection, making them a popular choice for both casual fans and dedicated collectors.
Megahouse Variable Action Heroes (VAH) Figures:
The Megahouse Variable Action Heroes (VAH) series offers highly posable One Piece action figures that allow fans to recreate their favorite scenes and dynamic poses. These figures come with multiple interchangeable parts, allowing for a wide range of display options. With their impressive articulation and attention to detail, VAH figures offer an interactive and immersive experience for fans who love to play with their toys.

The world of One Piece is filled with adventure, friendship, and memorable characters. The incredible range of One Piece toys and collectibles allows fans to bring that world into their own homes. Whether you're drawn to the lifelike detail of FiguartsZERO figures or the creative interpretations of BWFC, there's a toy out there for every fan. So embark on your own treasure hunt and discover the best One Piece toys to add to your collection at here https://onepiecefigure.com/#. Let these toys serve as a constant reminder of the amazing journey that awaits you in the vast world of One Piece.
Our website animeswimsuit.com provides a range of interactive features and tools to empower our customers in their decision-making process.