The best anime outfits and characters are what set this series apart from the rest. Anime is known for its originality and style, which can be seen in its character outfits. However, it's hard to find an outfit like that at your local mall or online store. So if you're looking for the anime swimsuit that will suit you best, then this blog article is just what you need. With the top 5 best anime swimsuits from The Official Anime Swimsuit Store for Otakus out of our list, we hope to help you make the decision on which one is right for your style and budget!
1. Kaneki Ghoul Beach Shorts
The Kaneki Ghoul Beach Shorts from Tokyo Ghoul are perfect for any fan of the anime. They are made out of cotton but have a lightweight, breathable and durable design that is resistant to wrinkles, shrinking, abrasion, and mildew. The shorts come in multiple sizes so you can choose your perfect fit. These shorts are designed to be very flexible making them perfect for active lifestyles.
2. Personalized Haikyuu Unisex Tank Tops
This Haikyuu Unisex Tank Top is perfect for anime lovers. It is not just great to wear, but also has a design with your name on them. This tank top is made out of a super soft material. It can bring a comfortable feeling and can be machine washable. This tank top is perfect for those who want anime-themed clothes to wear while they are on the beach! You can show your support for the anime by wearing these tank tops that are available in both men's and women's sizes.
3. Dragon Ball Swimsuits – Yamcha Unisex Tank Tops
The Yamcha Tank Top is a perfect gift for any Dragon Ball fan. This tank top comes in the iconic Yamcha from Dragon Ball design, available in a wide range of sizes. The swimsuit's soft material is comfortable and machine washable, making it easy to maintain. And if you're also a fan of Dragon Ball Z and are looking for swimwear that is comfortable and stylish, then this Yamcha Unisex Tank Top is perfect for you. With its comfort, this tank top is perfect for all activities on the beach for fans.
4. Colossal Attack On Titan Beach Shorts
When it comes to anime swimsuits, nothing better to start than this Colossal Attack On Titan Beach Shorts. You can put these shorts on and get ready for the day or wear them to the beach with sandals and a t-shirt – nothing else needed! Whether you're going to the beach or hanging out by the pool, these shorts give you just enough style without being too flashy. The iconic Colossal Attack On Titan design is perfect for any anime fan.
5. Super Goku Dragon Ball Beach Shorts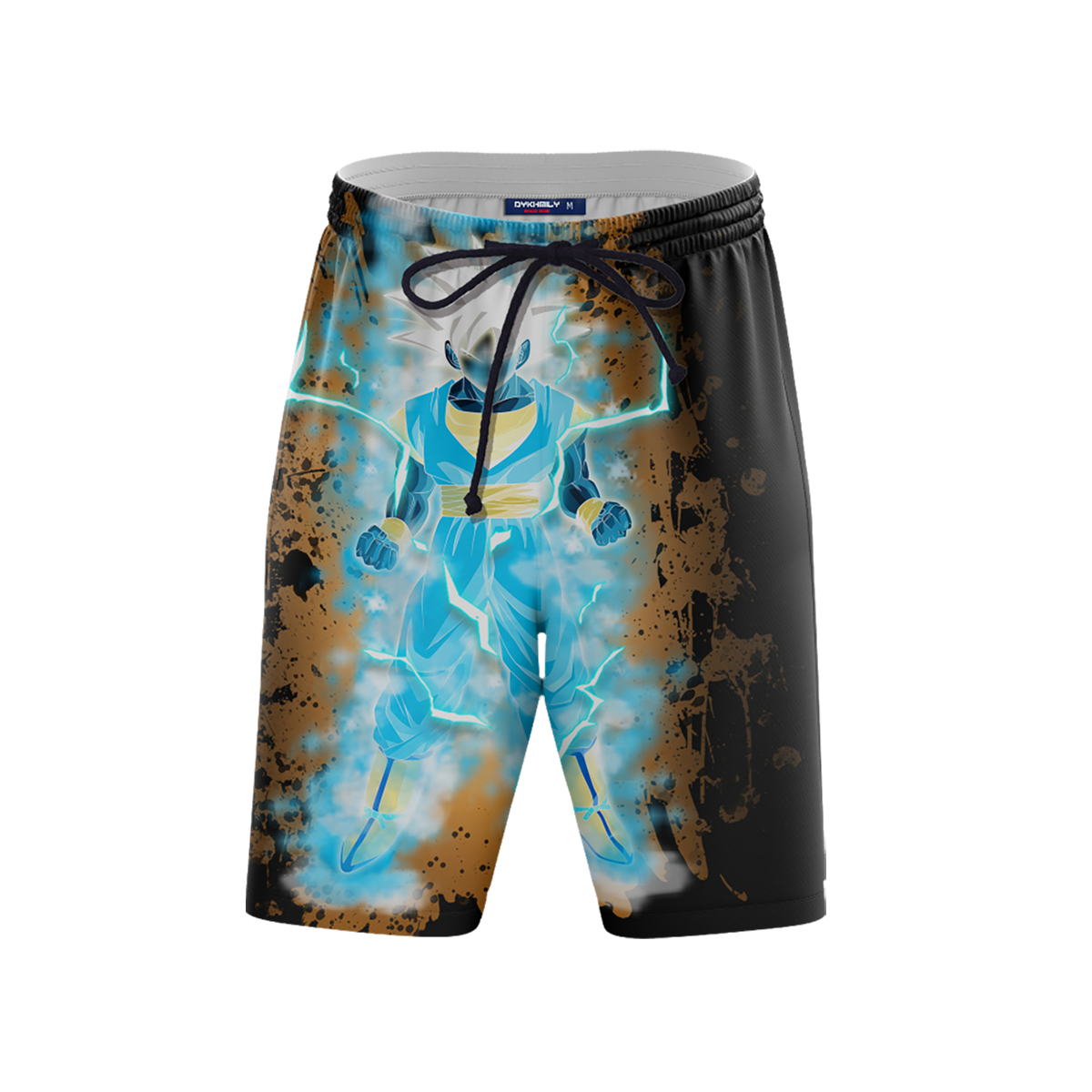 These iconic Dragon Ball shorts are perfect for your next swim! They're designed with a soft, stylish and durable material fabric that will stay in great shape during your summer adventures. These shorts provide the ultimate finishing touch to anime lovers' swimsuit wardrobe. It also makes a great gift for your friends or family members on special days.
In the post, we provide you with the 5 best Anime Swimsuits to buy. We hope that you enjoy it.
So, for more interesting posts about Anime Swimsuits, keep visiting our website. To find your favorite Anime Swimsuits, visit our store.